Kerala Kozhukatta​ Recipe | Evening Snack Recipe | Sweet Snack Recipe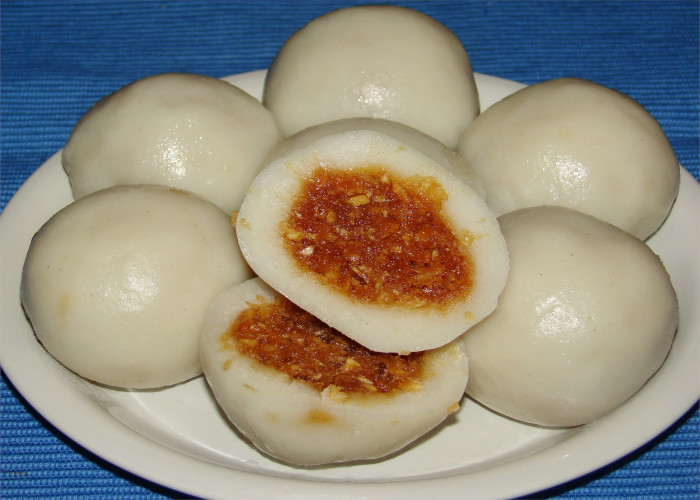 Evenings are always special when there is a food awaiting you to be grabbed. The snacks are one of those happy pills. With hot tea or coffee, it is mandatory to have something soft and sweet or crispy and spicy. In Kerala, this yum-yum is called "naalu mani palaharam" or four o clock snacks. Homemade ones by mother or grandmother are so nourishing and exciting.
One among those, softly sweet and cute dish is Kozhukkata which children and adults crave for. Being served in various areas of South India, it is a snack that brings a smile to our faces. It is a sweet and healthy snack – jaggery with shredded coconut filling covered in rice flour dough and steamed. This evening dessert is similar to modak which is served during festivals and pujas. Kozhukkatta as it sounds is delicious and easy to prepare. If you don't have a mother's supervision then let's surprise her. This recipe would be your way for kozhukatta success. Here we go!!
INGREDIENTS
DOUGH
| | |
| --- | --- |
| RICE FLOUR ( APPAM /IDDIYAPPAM POWDER) | 1 CUP |
| GHEE / OIL | 1TEASPOON |
| WATER | 1 ½ CUP |
| SALT | AS REQUIRED |
FILLING
| | |
| --- | --- |
| JAGGERY GRATED | ½ CUP |
| WATER | ¼ CUP |
| CARDAMOM POWDER | ½ TEASPOON |
| GRATED COCONUT | 1 ½ CUP |
HOW TO MAKE KOZHUKATTA
In a pan, add water, salt, and ghee for making the dough. Let it boil very well.

Add the rice flour and mix very well with a spatula.

When it cools down, knead into a smooth dough.

For making the filling – In a pan, add jaggery and water and boil it on a medium flame.

Pour the melted jaggery liquid by straining it into a bowl.

Boil this liquid again in a pan until it thickens. Now add the cardamom powder and grated coconut.

Mix it well until the water dries up.

Now from the dough make lemon sized balls.

Make it into a circular sheet (without cracks) with palms for adding the filling.

In the centre of the sheet place two or three teaspoons of filling and seal it by joining the edges.

Make it a ball once again with palms.

Place the balls into a greased steamer tray and steam for around 12-15 minutes.

With tea or coffee, serve the juicy kozhukatta hot – gulping it down hot is a heavenly experience.