Cheese Pizza | Corn Pizza Recipe | Corn Che esePizza Recipe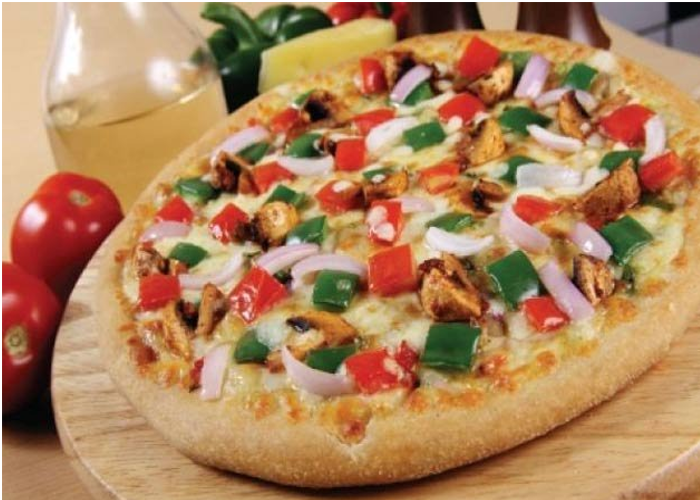 In between those hectic work schedules, tiring assignments, scary classes, and boring hours few notifications bring happiness from our heart. Yes, the notifications from Zomato, Swiggy, and Dominos. The exciting offers, eye-catching advertisements, and drooling images of food catches our attention and end up us in craving. Even we randomly admire those yummy photographed pictures just for satisfaction. One among those instant "grab it" food is Pizza.

Pizza has always been loved by many, especially the youngsters. It's like an emotion while hanging out with friends, watching sports, Netflix or Prime, and even for kicking boredom away. Totally can relate to the peek excitement till the pizza reaches our hands after ordering and then sprinkling the oregano Pand chilly flakes and having the pieces one by one as cheese oozes out from in between. Pizza is like the easiest and unplanned cheesy happiness that pops up in seconds when the hunger strike. The Italian originated dish with a crispy crust brushed thoroughly with pizza sauce and cheese layers with veg or meat toppings are indeed heaven. Therefore, in the pizza, we crust.

Dishes made in our kitchen with bare hands are the yummiest. Not always the outside food is worthy to strike away hunger, why not something made from your own hands? I think it is indeed mandatory to make a pizza by ourselves. So what's up with the waiting, let's get us deliciously cheesed!!
PIZZA BASE DOUGH
| WARM WATER | 80ML |
| --- | --- |
| YEAST | 1TBSP |
| SUGAR | 1TBSP |
| MAIDA/ALL PURPOSE FLOUR | 400G |
| SALT | 1TSP |
| BUTTER | 1TBSP |
| MILK | 180ML |

HOMEMADE PIZZA SAUCE
| TOMATOES | 5 |
| --- | --- |
| GARLIC PODS | 5 |
| OIL | 2TBSP |
| SALT | 1TSP |
| SUGAR | 1TSP |
| CHILLI FLAKES | 1TSP |
| MIXED HERBS | 1TSP |
TOPPINGS
PIZZA BASE
In a bowl, add the warm water and yeast and mix well. Then let it rest for 5 minutes.

Then add maida/flour, butter, salt and milk. Knead it into a dough and keep it aside for 1 hour. 

As the dough gets fluffy and soft, once again knead it and then slice it into 2. 

Take one sliced dough, dust some flour and knead it really well.

Then as it becomes a ball, roll it with a rolling pin to make it wide.

Place the dough on the pizza batter and spread it evenly to its shape.

With a fork, pierce easily among the dough.
PIZZA SAUCE
In a blender, with the garlic pods, add the tomatoes sliced. Blend them to a thick paste.

In a pan, add the oil and then the paste. 

As it gets heated, add chilli flakes, salt and mixed herbs. Mix it well.

Then add sugar and stir really well.
Now on the evenly spread base must be applied completely the pizza sauce, smoothly.

Then put the sliced mozzarella cheese and sweet corns thoroughly.

Then for the flavour, add oregano, and chilly flakes.

Bake the pizza for around 8 to 10 minutes in

480°F or 250°C
And there you go, the cheesiest yummiest corn pizza out there in front of you waiting to make your taste buds dance.